ISO 1716 Combustion Calorific Value Determination
Views: 29 Author: Site Editor Publish Time: 2019-10-09 Origin: Site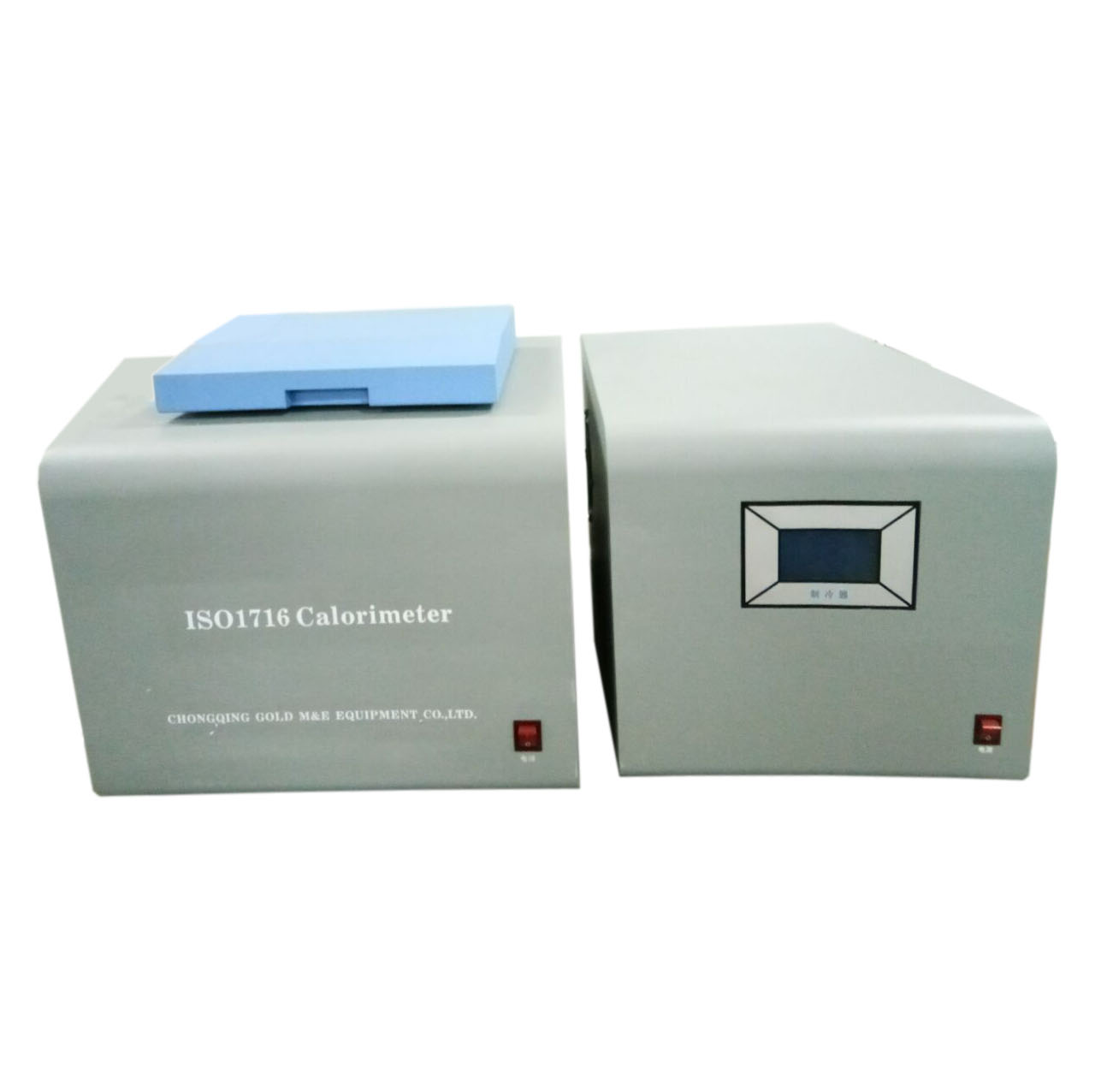 ISO 1716 Combustion Calorific Value Determination
ISO 1716 Standard Name
ISO 1716:2002 Reaction to fire tests for building Products - Determination of the heat of combustion
Standard introduction
ISO 1716 and Chinese standard GB 8624 building materials and products burning performance classification GB/T 14402-2007 building materials combustion calorific value test method. In this test, the test sample of the specified quality is burned in a standard specified environment, constant volume conditions, oxygen atmosphere, and a calorimeter calibrated by standard benzoic acid combustion. On this basis, the calorific value of combustion under specified conditions is calculated based on the observed temperature rise, the loss of heat and the potential heat of evaporation of the water.
Scope of application
ISO 1716 specifies methods for determining the calorific value of combustion of building products in a constant-capacity bomb calorimeter
ISO 1716 describes a method for determining the total heat of combustion (PCS)
Guideline
EN 13238 Building materials response to fire - general rules for specimen conditioning procedures and substrate selection
EN ISO 13943 Fire safety - Vocabulary (ISO 13943:2000)
Sample requirements
A representative number of samples are selected from a group of homogenized or non-homogeneous articles, and this sample is composed of five random portions throughout the thickness direction. 50g was sampled from the main component of a homogenous or non-homogeneous product, and 10g was sampled from a minor component (non-substantial component) of a non-homogeneous product.
Testing requirements
In the classification of fire performance of EN 13501-1 building products and components, A1, A2 have the following requirements for ISO 1716 test results:
The A1, A1f1, and A1L levels must meet the following four requirements:
1) The total calorific value (PCS) of the main components of the homogeneous or non-homogeneous product is ≤2.0MJ/Kg
2) External minor component (PCS) of non-homogeneous product ≤2.0MJ/Kg
3) Any internal minor component (PCS) of non-homogeneous tea farmers ≤1.4MJ/m2
4) The overall product (PCS) ≤ 2.0MJ/Kg
The A2, A2f1, and A2L levels must meet the following four requirements:
1) The total calorific value (PCS) of the main components of the homogeneous or non-homogeneous product is ≤3.0MJ/Kg
2) External minor component (PCS) of non-homogeneous product ≤4.0MJ/Kg
3) Any internal minor component (PCS) of non-homogeneous tea farmers ≤ 4MJ/m2
4) The overall product (PCS) ≤ 3.0MJ/Kg